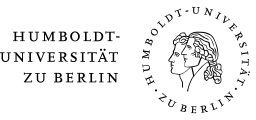 Welcome to the Law Faculty of the Humboldt-Universität zu Berlin!
Welcome to the Faculty of Law. Despite pandemic-related restrictions, more details in the letter.
The Dean
During these days we learned that our dear colleague, Prof. Dr. Dr. h.c. Dr. h.c. Hasso Hofmann died on January 21, 2021 at the age of 86. The funeral took place in close family circle. Prof. Dr. Dr. h.c. Dr. h.c. Hofmann has been actively teaching since the faculty was re-established until 2002 and then again until last year, at the age of 83, recently in structured doctoral training. With him, a scientist has left us who has shaped the faculty in a special way, especially its theoretical fundamentals as one of the faculty's three profile lines, and who developed a great radiance far beyond the faculty's borders in Germany and beyond. In 2020 his large article on Max Weber appeared in the legal journal under the title "Legitimität und Legalität". He closed the circle on this century topic (not only) of the 20th century, after his Erlangen dissertation had applied to Carl Schmitt.
Current notices
The Dean's Letter on lectures at the Law Faculty in the winter semester 2020/2021

Welcome letter from the dean for students in their first semester and students of international programs who have come to Berlin from abroad
Additional Information
Dates and events