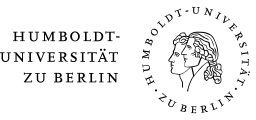 Welcome to the Law Faculty of the Humboldt-Universität zu Berlin!
For winter semester 2021/2022, we are planning as much classroom teaching as possible.
The faculty wants to resume this offer in the autumn if the legal framework in politics and of the university allows this. You can find here
In order to prepare this well, pilot events are already taking place in attendance these weeks - albeit on a much smaller scale.
The Dean
Current notices
Information on restricted university operations
Dates and events