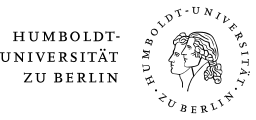 Opening Lecture with Prof Dr Klaus Sachs, 6 November 2019
It is with great pleasure that we are announcing the invitation for the Opening Lecture of the International Dispute Resolution (IDR) LL.M. Class of 2020, on Wednesday, 6 November 2019.
Prof Dr Klaus Sachs, Partner at CMS Hasche Sigle and Honorary Professor at the Ludwig Maximilian University of Munich, will deliver a keynote speech on "Making international arbitration more efficient: tools and techniques for effective proceedings."
The Opening Lecture will start at 6:15 pm and will be followed by a reception.
We hope that you will be able to join us to celebrate the launch of the 5th consecutive year of the IDR LL.M. at Humboldt University of Berlin.