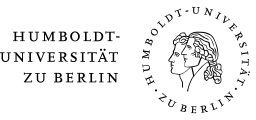 Welcome to the Law Faculty of the Humboldt-Universität zu Berlin!
Information on operation restrictions at Humboldt University
Since June 8, 2020, Humboldt University has been in controlled restricted operation. Classes are not held and the university buildings remain closed to the public. Since the beginning of May 2020, each office space can be used by a maximum of one person per working day, coordinated by the faculty administration. From May 25, 2020, the Zweigbibliothek Rechtswissenschaften offers a limited rental service.
Additional information:
Current notices from the Faculty of Law
Event Information