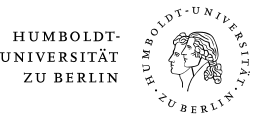 Legal Cultures in India and Europe
Project funded by the DAAD
The central idea of this multi-layered collaboration project, which started in July 2019 at the Chair of Public Law and Comparative Law (Professor Dr. Philipp Dann) and which is generously funded by the German Academic Exchange Service (DAAD), is to compare the legal systems and the legal cultures in India and Europe. For a period of almost four years, the project will facilitate the exchange of students, doctoral candidates and lecturers and provide platforms for an exchange of knowledge and ideas. It promises to result in innovative findings which may be used for research and teaching.
The four participating institutions – Humboldt-University Berlin, Azim Premji University (APU) in Bangalore, National Law University Delhi (NLUD) and Jindal Global Law School (JGLS) – have set up an exchange programme that invites Indian students, PhD candidates and lecturers to Humboldt-University and that enables students and PhD candidates from Humboldt-University to travel to India for study and research stints at one of our Indian partner institutions. In addition, doctoral workshops are held annually at one of the four participating universities. The project further attempts to develop joint teaching modules on comparative law with a focus on Indian, German and European law and legal cultures.
When set up in 2019, this was arguably the most comprehensive exchange project for students and researchers in law between German and Indian law schools. Today it is accompanied by another German-Indian collaboration, which is also based at the Chair for Public and Comparative Law at Humboldt-University and which is likewise funded by the DAAD: the Law and Transformation Project.
The project is coordinated by Dr. Tanja Herklotz. Tanja is supported by the student assistants Franziska Duda and Louisa Hattendorff. 
---
News & Events
Digital student exchange 2021 with Indian partner universities: 
This summer semester, the Chair of Public Law and Comparative Law organizes a digital student exchange program together with the National Law University Delhi (NLUD) and the National Law School of India University (NLSIU) Bangalore for the first time. Selected students from the participating universities engage in a seminar on comparative constitutional law specially designed for the program, led by Prof. Dr. Philipp Dann and Prof. Dr. Aparna Chandra, with a focus on the comparison between Indian and German constitutional law. If the situation allows, the participants of the program can travel to Delhi / Bangalore, respectively Berlin in the second half of the year. 
---
Past Events
Second Young Scholar's Workshop
In February 2021, the Chair of Public and Comparative Law, together with its four Indian partner universities, the National Law School of India University, Jindal Global Law School, Azim Premji University, and National Law University Delhi, hosted the second of a total of four annual Young Scholar's Workshops. Due to the Corona Pandemic, this year's workshop was held digitally over a total of six days. The workshop offered doctoral students a platform to present their related projects and receive feedback on content and methodology from the 17 participating doctoral students and nine professors and postdoctoral researchers. In addition, the doctoral students participated in skills sessions on topics such as working on a long term academic project, publishing academic work, building networks and being productive in times of a pandemic. The workshop also provided a platform to exchange experiences and build new academic networks. You can find a detailed workshop report of two participants here.
Here you can find a list of this years participants and their short bios
Ankita Gandhi, Ira Chadha, Kanika Jamwal, Jasoo Chelat, Varsha Aithala, Vidya Ann Jacob, Neeraj Grover, Kanika Gauba, Maitreyi Misra, Shreya Rastogi, Neetika Vishwanath, Gwinyai Machona, Jahnavi Sindhu, Thilo Herbert, Claudia Kolarski, Gabriell Noll, Vikram Narayan. The short bios of the participants can be found
here
.
Study and research stays in India 2020: In February and March 2020 five students and one doctoral candidate from the law faculty of the Humboldt University of Berlin traveled to India for a study and research stay at the Jindal Global Law School in Sonipat (India). Our scholarship holders have recorded their experiences in detailed reports. Here you can find the students' reports, here the doctoral candidate's.
Young Scholar's Workshop "Law & Transformation": The Young Scholar's Workshop on "Law & Transformation" took place at the Law Faculty of Humboldt-University Berlin from February 19, 2020 until February 21, 2020. Scholars from Humboldt-University Berlin, National Law University Delhi, Azim Premji University in Bangalore and Jindal Global Law School in India were participating. The Young Scholar's Workshop aims at strengthening the academic exchange between European and Indian scholars as well as deepening the understanding of the European and Indian legal systems. Here you can read the testimonial of a workshop participant.
Panel Discussion "Democratic Decay and Resilience in Europe and India": Part of the Workshop was a public Panel Discussion about "Democratic Decay and Resilience in Europe and India" taking place on February 20, 2020. Aparna Chandra (NLU Delhi), Arun Thiruvengadam (APU Bangalore), Anna-Bettina Kaiser (HU Berlin) and Max Steinbeis (Verfassungsblog) were discussing aspects of the topic.
Public lecture by Pritam Baruah about "Reasoning with Values: Constitutional Values in the Supreme Court of India": Furthermore, co-organiser of the Young Scholar's Workshop and Professor at Jindal Global Law School in Sonipat (India) Pritam Baruah was holding a public lecture about "Reasoning with Values: Constitutional Values in the Supreme Court of India" on February 13, 2020. 
You can read the abstract of the lecture of Pritam Baruah here.
Constitutional courts routinely apply moral and political values in judicial decisions. Application of values by courts has invited scholarly skepticism primarily rooted in the vagueness of values. In its severest forms, skeptics suggests that moral and political values are smokescreens for subjective judicial preferences. So much so that scholars justify the giving of shallow judicial reasons on values, and some suggest that reasoning with values should be left to more democratic forums. In this lecture I argue, through Indian examples, that such suggestions are premature despite justified skepticism. The question of reasoning with values primarily involves epistemological questions that too easily cave into institutional ones. Through the Indian experience with human dignity and privacy, I propose that though not an exception, the Indian case severely highlights the problem of reasoning with values. Even celebrated decisions raise troubling questions on the justificatory front. The court uninhibitedly speculates on the content of human dignity, sometimes offers scant justifications for conclusions, and even when employing diverse interdisciplinary materials overlooks contradictions between them. These reasons call for legal scholars to closely engage with epistemological questions of content-determination of values that can guide judicial decisions. The paradigmatic view here in contemporary Anglo-American legal theory is Ronald Dworkin's: that values are united in a web and mutually determine their content. Dworkin's work has heavily influenced the Supreme Court of India. I argue that Dworkin's view on values is a problematic holist one that cannot guide decision-makers. Alternatively, I propose that courts must break out from the web of values, as sometimes they already do, to a 'world of instances', to transparently and justifiably determine the content of values.