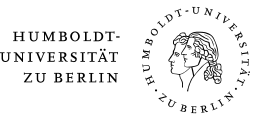 German-Caucasian Summer School "European Criminal Law"
7th - 14th of September, 2014 in Batumi (Georgia)
A Project of the Auswärtiges Amt and of the Deutscher Akademischer Austauschdienst
Academics
Title
Introduction to the
European Criminal Law
European Economic Criminal Law
European Human Rights Convention
Participants
Master students in law and practitioners from Armenia, Azerbaijan and Georgia can take part in the school's program. Non-master students with exceptional qualifications will also be considered. The costs of the course as well as travel and accommodation expenses will be covered by the German Academic Exchange Service (DAAD).
Certificate
All participants receive a certificate from the Law Faculty of Humboldt University in Berlin.
Languages
Lectures will be offered in German with simultaneous translation into English.
Proceedings
Venue
Constitutional Court of Georgia
K. Gamsakhurdia Street 8/10
6010 Batumi
http://www.constcourt.ge/
Accomodation
Hotel Rista
Zviad-Gamsakhurdia-Strasse 16
6010 Batumi, Georgien
Announcement
Contact
Contact person for Georgia: Eka Khutsishvili:+995 593 72 05 81
Contact person for Armenia: German Academic Exchange Service Center Yerevan
Contact person for Azerbaijan: DAAD-Informationszentrum Baku: +994 12 5391265