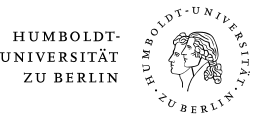 Humboldt Consumer Law Clinic
What is a Law Clinic?
The idea of law clinics was developed in the Anglo-American legal tradition. Legal faculties of renowned universities offer clinics which deal with various legal issues. Through this medium, students get the opportunity to work on specific cases and already gain practical experience during their studies. The Consumer Law Clinic of the Humboldt University Berlin is the first German Law Clinic to focus on consumer law.
How does the Humboldt Consumer Law Clinic work?
In preparation for client-counselling, advanced courses are offered to students during the winter term.
During the following summer term the students are divided into two-person teams. Each team then works on cases under the supervision of the professors or legal practitioners. Due to the nature of the Clinic, only cases with claims below € 1,000 may be accepted.
Who may participate?
During the winter term the lecture "Consumer Law" and lecture series "Consumer Law in Practice", which are organized in co-operation with legal practitioners, are offered. These courses are aimed to prepare the students for their work at the Consumer Law Clinic. Client counselling during the summer term can be credited for BZQ-I.
You can find more information in our FAQ.
Contact
Humboldt Consumer Law Clinic
Email: hclc@rewi.hu-berlin.de
Prof. Dr. Reinhard Singer
Chair for Civil Law, Labour Law, Lawyer's Law, Family Law and Sociolgy of Law
Humboldt University
​D-10099 Berlin
Email: reinhard.singer@rewi.hu-berlin.de
Homepage: http://singer.rewi.hu-berlin.de/