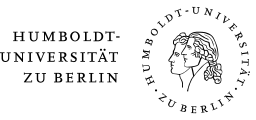 Dr. Johan Horst, LL.M. (Georgetown)
   Short Profile
Johan Horst studied law as well as philosophy in Freiburg, Paris, Berlin and at Georgetown University, Washington D.C. (LL.M.). He completed his legal clerkship (Rechtsreferendariat) at the Kammergericht Berlin (Court of Appeals of the State of Berlin), the Federal Foreign Office (Auswärtiges Amt), and at the law firm Hengeler Mueller. He then worked as a researcher at the chair of Andreas Fischer-Lescano  at Universität Bremen, completed his PhD (supervisors: Andreas Fischer-Lescano and Gunther Teubner), and headed the subproject Lex Financiaria in the ERC-project Transnational Force of Law. He is now a post-doctoral researcher at the Integrated Research Institute "Law & Society" at the Humboldt-Universität zu Berlin.
Research Focus
International and transnational law, with a focus on transnational economic law; human rights, constitutional and administrative law.
(Critical) legal theory, philosophical/sociological foundations of normative orders, new political economy of law, legal challenges in posthumanism, anthropocene and in the society of artificial entities.
Publications
Books/Editor

Transnationale Rechtserzeugung. Elemente einer normativen Theorie der Lex Financiaria, Mohr-Siebeck 2019 (i.E.).

Gegenrechte. Recht jenseits des Subjekts (hrsg. zus. mit Fischer-Lescano, Andreas/Franzki, Hannah), Mohr-Siebeck 2018.
Journals/Contributions to Anthologies

Gewaltenteilung und Gewaltengliederung in der transnationalen Konstellation, in: Bretthauer, Sebastian/Donath, Philipp B. (Hrsg.), Verfassungen, 59. Assistententagung im Öffentlichen Recht Frankfurt am Main, Baden Baden, 2019 (i.E.).

Ökonomische Theorien des Rechts, in: Buckel, Sonja; Christensen, Ralph; Fischer-Lescano, Andreas (Hrsg.), Neue Theorien des Rechts, 3. Aufl., Tübingen, 2019 (i.E.).

Europäisches Verwaltungsrecht und Völkerrecht (zus. mit Moritz Renner), in: Terhechte, Jörg Philipp (Hg), Verwaltungsrecht der Europäischen Union, 2. Aufl. 2019 (i.E).

Gerechtigkeit als dialektischer Vollzug: Das Programm eines Rechts der Gegenrechte, in: Fischer-Lescano, Andreas/Franzki, Hannah/Horst, Johan (Hrsg.), Gegenrechte. Recht jenseits des Subjekts, Mohr-Siebeck 2018, S.249-276.

Shareholder Activism for Human Rights? Aktienrechtliche Instrumente zur Durchsetzung von Menschenrechtspflichten auf den Finanzmärkten, in: Krajewski, Markus/Saage-Maaß, Miriam (Hrsg.), Die Durchsetzung menschenrechtlicher Sorgfaltspflichten von Unternehmen. Zivilrechtliche Haftung und Berichterstattung als Steuerungsinstrumente, Nomos, 2018, S.203-242.

Gerechtigkeit im Kontext: Positives Recht und Völkerrecht (zus. mit Andreas Fischer-Lescano), in: Handbuch Gerechtigkeit, J.B. Metzler 2016, S.301-305.

On the critical potential of law – and its limits: Double fragmentation of law in Chevron v. Ecuador (zus. mit Hannah Franzki), in: Nora Markard/Kerstin Blome/Hannah Franzki/Andreas Fischer-Lescano/Stefan Oeter (Hg.), Contested Regime Collisions, Cambridge University Press 2016, S.347-371.

Lex Financiaria. Das transnationale Finanzmarktrecht der International Swaps and Derivatives Association (ISDA), in: Archiv des Völkerrechts 4/2015, S.461-500.

Der unionsrechtliche Rahmen für den Abschluss von Handelsabkommen (zus. mit Andreas Fischer-Lescano), in: KritV 4/2015, S.337-359.

Europa- und verfassungsrechtliche Vorgaben für das Comprehensive Economic and Trade Agreement der EU und Kanada (CETA) (zus. mit Andreas Fischer-Lescano), Juristisches Kurzgutachten, Oktober 2014 (ca. 40 Seiten, übersetzt ins Englische).

Politiken der Entparadoxierung. Versuch einer Bestimmung des Politischen in der funktional ausdifferenzierten Weltgesellschaft, in: Andreas Fischer-Lescano/Marc Amstutz (Hg.), Kritische Systemtheorie, Transcript 2013, S. 193-217.

Klausur Öffentliches Recht: Demonstration im Shopping Center? (zus. mit Steffen Kommer), in: JA 6/2013 (45), S. 445-449.

Klausur Öffentliches Recht: Demonstration im Bahnhof (zus. mit Steffen Kommer), in: Iurratio 3/2012, S.188-193.

Das Pönalisierungsverbot aus Art. 31 Abs. 1 GFK. Zur völker- und europarechtlich gebotenen Straflosstellung von Flüchtlingseinreisen (zus. mit Andreas Fischer-Lescano), in: Zeitschrift für Ausländerrecht und Ausländerpolitik 3/2011, 81-90.

Rezension zu Christoph Menke, Recht und Gewalt, August Verlag 2011, in: Kritische Justiz 44 (2011), S. 477ff.

Rezension zu Wolfgang Kaleck, Kampf gegen die Straflosigkeit. Argentiniens Militär vor Gericht, Verlag Klaus Wagenbach 2010, in: Kritische Justiz 44 (2011), S. 236ff.

Clean Development Mechanism – Proposal for an Appeals Process (zus. mit Michael Bothe, Thilo Marauhn, Eckard Rehbinder, Ayse Martina Böhringer), in: Environmental Policy and Law 41 (2011), S. 14ff.