Anna Sakellaraki

, LL.M.
---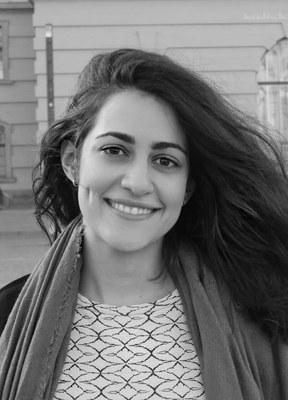 Research project:
The recovery of criminal assets in the European Union under consideration of the non-conviction-based confiscation in cross-border crime
- a comparative study between Germany, Italy and Greece
Vita
Undergraduate legal studies at the National and Kapodistrias University of Athens (2010-2016). Scholarship of the heritage Antonios Papadakis (2011-2014). Erasmus programme at the University of Paris North - Paris 13 (January-June 2013). Participation in the "International Criminal Court (ICC) Moot Court Competition" at The Hague (May 2015). Trainee lawyer at the law firm of Prof. Dr. Aristomenis Tzannetis in Athens, with a focus on white-collar crime (2016-2017). E-learning programme at the National and Kapodistrias University of Athens on "Banking and International Finance" (2017-2018). Since August 2018 qualified lawyer and member of the Athens Bar Association.
Traineeship in the German Parliament within the framework of the International Parliamentary Scholarship (IPS) (March-July 2018). Postgraduate legal studies (Master of Laws (LL.M.) "German and European Law and Legal Practice") at the Humboldt University of Berlin (2018-2019). Since December 2019 doctoral candidate at the Humboldt University of Berlin under the supervision of Prof. Dr. Martin Heger and research fellow at the DFG-Graduate College "Dynamic Integration" (DynamInt).
Main Research Interests
European Criminal Law
Asset Recovery Law

White-Collar Crime

Comparative Criminal Law
Publications
Sakellaraki, A. (2022). EU Asset Recovery and Confiscation Regime – Quo Vadis? A First Assessment of the Commission's Proposal to Further Harmonise the EU Asset Recovery and Confiscation Laws. A Step in the Right Direction? New Journal of European Criminal Law, 0(0). https://doi.org/10.1177/20322844221139577
Sakellaraki, A. (2022). THE GERMAN NON-CONVICTION-BASED CONFISCATION (NCBC) MODEL – LEGAL NATURE, APPLICATION REQUIREMENTS AND RECENT CONSTITUTIONAL JURISPRUDENCE, in: S. QUATTROCOLO, S. OLIVEIRA E SILVA, E. SACCHETTO (a cura di), Assets confiscation and prevention of crime in Europe. An overview upon the EU and domestic legislations, Wolters Kluwer Italia, 2022 (unter Veröffentlichung).
Kotsalis, P. G./Sakellaraki, A., Das griechische StGB von 1834: Ein Legal Transplant und seine soziale Legitimation, in: Löhning, Papathanasiou, Feuerbach 2.0? Das griechische Strafrecht von 1834 (unter Veröffentlichung im Sammelband voraussichtlich 2023).
Sakellaraki, A., "You have the right to remain silent" during punitive administrative proceedings, CJEU confirms – Case C‑481/19 DB v. Consob, European Law Blog.
Sakellaraki, A., Halcyon Days for the Right to Silence: AG Pikamäe's Opinion in Case DB v. Consob., European Papers, European Forum, Insight of 14 January 2021, pp. 1-12.
Sakellaraki, A. (2018). Εγκληματική σταδιοδρομία (kriminelle Karriere). In: Spinellis, C.D./Courakis, N.E./Kranidioti, M.P. (Eds.), Λεξικό Εγκληματολογίας (Dictionary of Criminology) (in Greek) (pp. 338-342), Athens: Topos Books, ISBN: 978-960-499-266-9.