Charlotte Langenfeld
---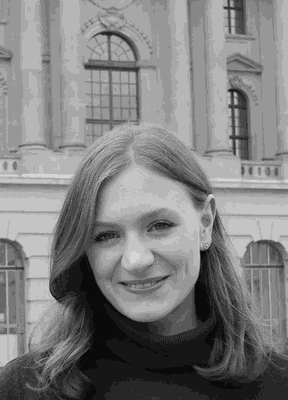 Research Project:
The Autonomy of the EU Legal Order in the ECJ's Jurisprudence

Vita
2013 AbiBac in Leipzig, Fifth Form in the UK, GCSE's. Law Studies at the University of Freiburg (2013-2019) and the Universities Lyon 2 Lumière and Sciences Po Lyon (2016-2017), scholarship of the Konrad-Adenauer-Stiftung (2014-2019). Specialisation in European and International Public Law. First State Exam (Erste Juristische Staatsprüfung) in January 2019. PhD-candidate at Humboldt-University Berlin, supervised by Prof. Dr. Martin Eifert (since May 2019). Research Fellow at the DFG-Graduate Program "Dynamic Integration" at Humboldt-University (since October 2019). Co-speaker of the PhD cohort of DynamInt in the academic year 2020/2021.


Student assistant at the Institute for Political Science and Philosophy of Law, Department 3, Department of Legal Theory directed by Prof. Dr. Matthias Jestaedt (2015-2016). Participation in the ECHR-Moot Court in cooperation of the Universities of Freiburg und Strasbourg (2015/16). Completion of the "French Law School" of the University of Freiburg (2013-2018).
Virtual research visit at the University of Amsterdam and the Amsterdam Centre for European Law and Governance (ACELG) in November/December 2020. Internship in the Cabinet of Prof. Dr. Thomas von Danwitz, Judge at the Court of the European Union (April-June 2021). Visiting student at the European University Institute in Florence (March/April 2022).
Research Interests
European Constitutional Law
Court of Justice of the European Union
EU External Relations
Law and Jurisprudence in Context
Teaching
Working group in Constitutional Law (focus on the organisation of the state and its highest organs)