Jakob Gašperin Wischhoff

, univ. dipl. prav. LL.M.
---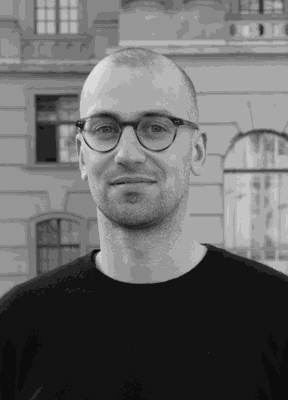 Research Project:
Rethinking National Constitutional Identity in the EU: Shedding Light on Identity Claims Through Civil Disobedience and Conscientious Objection

Vita
 
Law Studies at the University of Ljubljana, Slovenia and at Utrecht University, the Netherlands (2007–2013). Holder of the Zois Scholarship and participant of the Willem C. Vis International Commercial Arbitration Moot Court in Vienna and Hong Kong.

Employed at the Law Firm Miro Senica and Attorneys and the Law Firm Schönherr (2013–2016). Traineeship at the European Patent Office in Munich (2014) and secretary of AIPPI Slovenia –Interantional Association for the Protection of Intellectual Property (2014–2019).

Master Studies »German and European Law« (LL.M.) at the Humboldt University Berlin (2016–2017). Since 2017 doctoral student at the Humboldt University Berlin and DAAD scholarship holder within the scope of European Law School and Graduate Programm EPEDER, supervised by Prof. Dr. Mattias Kumm.

Visiting researcher at the European University Institute (EUI) in Florence as well as at the Academy of the European Law (2018). Participation in Colloquiums in the Center for Global Constitutionalism in the Berlin Social Science Center (WZB).

Lecturer at the Humboldt Summer University HUWISU Berlin (2019) and Tutor for the »Introduction to Jurisprudence« at the Law Faculty Ljubljana (2012).

Since December 2019 research fellow (Wissenschaftlicher Mitarbeiter) at the DFG-Graduate Program  Dynamic Integration (DynamInt) at the Humboldt University Berlin.
Research Interests
International and European Law
European Constitutional Law
Constitutional Law and Constitutional Theory
Legal Theory and Legal Philosophy