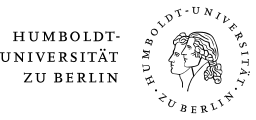 Chair in Criminal Law, Criminal Procedure, International Criminal Law and Modern Legal History
Prof. Dr. Florian Jeßberger
Humboldt-Universität zu Berlin
Juristische Fakultät
Unter den Linden 6
10099 Berlin
Sitz: Bebelplatz 2 ("Kommode")
Tel.: + 49 (30) 2093-3312
Fax: + 49 (30) 2093-3320
E-Mail: sekretariat.jessberger@rewi.hu-berlin.de
The Chair is dedicated to research and teaching in the areas of German, international and comparative criminal law, and modern legal history. The Chair is held by Prof. Dr. Florian Jeßberger who is supported by a team of academic and administrative staff. 
Please note that Prof. Jeßberger will be on leave during summer term 2021.
For a list (in German) of current events and activities see here.