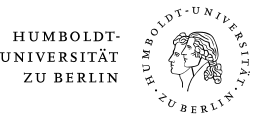 Submit your case
The Humboldt Consumer Law Clinic has been offering legal advice in consumer law issues since autumn 2012. Legal advice is given by two students who are supported by a lawyer experienced in consumer law and is free of charge.
If you are interested in receiving the services of the Humboldt Consumer Law Clinic, you can submit your case by writing an e-mail in which you briefly state your problem to: hclc@rewi.hu-berlin.de 
Immediately after the receipt of your e-mail, your case will undergo a preliminary review. At the moment the HCLC cannot accept any further cases. 
Please note that due to the nature of the Humboldt Consumer Law Clinic, we can only accept cases with claims below € 1,000. Legal advice will also be given on cases concerning tenancy law.