CfP for workshop: Challenging Social and Cultural Transformations - Gender and Youth Policies and Activism in New Authoritarian Regimes
Deadline for abstracts: 25 October 2021, Workshop days: 26-27 February 2022, Deadline for final papers: 25 July 2022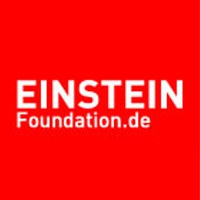 We are delighted to announce the upcoming workshop: "Challenging Social and Cultural Transformations: Gender and Youth Policies and Activism in New Authoritarian Regimes."
Organized by the Einstein Research Group (ERG) at Humboldt-Universität zu Berlin, the workshop will take place 26-27 February 2022.
For conceptual and organizational details, please look into the Call for Papers.
If you have any quations concerning your submissions, please contact Burcu Binbuga (kinikbur@hu-berlin.de) or Melehat Kutun (kutunmel@hu-berlin.de).
---
Deadline for abstracts: 25 October 2021
Notification of acceptance: 25 November 2021
Workshop days: 26-27 February 2022
Deadline for final papers: 25 July 2022