New doctoral programme Law & Society
The doctoral programme Law & Society of the Integrative Research Institute Law & Society (LSI) in cooperation with the Berlin Graduate School of Social Sciences (BGSS) is currently accepting applications for two doctoral scholarships at the Humboldt-Universität zu Berlin funded by the German Academic Exchange Service (DAAD, Graduate School Scholarship Programme).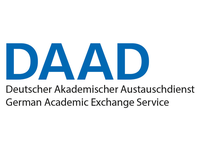 The LSI and the BGSS have established the joint doctoral programme Law & Society to promote innovative interdisciplinary legal research. The programme is dedicated to investigating the role and function of law for tackling the current and fundamental challenges for a democratic global society (inter alia climate change, digital transformation, the rise of populism and the decline of the rule of law) from a genuinely interdisciplinary perspective.

The programme offers interdisciplinary supervision and support of the doctoral students within the international structured doctoral programme of the BGSS. The LSI is a stimulating interdisciplinary and international research environment in the heart of Berlin at the Humboldt-University.

The courses of the doctoral programme will be taught in English. However, applicants are expected to acquire a working knowledge of German. Fully funded language courses will be available as part of the doctoral scholarship. The doctoral thesis may be written in English or German.
Application Deadline: April 30, 2021.
For all application requirements and more information, please find the full Call for Applications here.