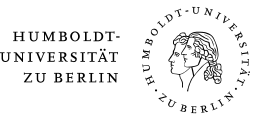 Winter Semester 2021/22
On 25th October, the Executive Vice President of the European Commission, Margrethe Vestager, held a Humboldt-Speech on Europe on the topic of "democratic values in a digitalised Europe". It was the first Humboldt-Speech since the beginning of the pandemic that was held in a full Senate Hall in the main building of the Humboldt University. In her speech, Mrs. Vestager stressed the importance of having individual rights in the digital space, of data protection and the control over giant tech companies. The speech was followed by a discussion, in which Mrs. Vestager answered many insightful questions that arose from the audience.
The recording of the full event can be accessed through this link.