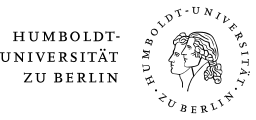 International Dispute Resolution (IDR LL.M.)
The Law Faculty of Humboldt University of Berlin offers a one-year full-time graduate degree program in International Dispute Resolution (IDR), with a strong emphasis on international arbitration. The master's program is open to law graduates from jurisdictions around the world and is taught exclusively in English.
The application deadline for the 2020/2021 intake was
31 March 2020.
Due to the unprecedented circumstances caused by the Covid-19 outbreak around the world, and addressing the numerous queries we are receiving, we continue to accept applications for the Academic Year 2020/2021. We will inform late applicants of the status of their application on a rolling basis.
In case of technical difficulties, please send us your application via email to application@idrberlin.de.