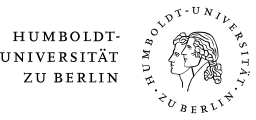 What kind of cases can I refer to the Humboldt Consumer Law Clinic?
You can contact the HCLC regarding all questions related to consumer law (incl. the law of unfair competition). However, because legal advice is given by students who have not yet graduated from law school, we are precluded from dealing with some cases. We therefore ask you to understand that very complex and comprehensive cases regrettably cannot be dealt with by the HCLC.
Moreover, we can only accept cases with claims below € 1,000. The HCLC is also advising new entrepreneurs on matters relating to contract law. As of September 2015 the HCLC is also giving legal advice regarding the law of tenancy.