Bettina Lange: Harnessing Sociological Approaches to Law, Regulation and the Water Environment: The Case of 'Bubble Permitting'
When

Jun 21, 2022

from 06:15 to 07:45
Where

Registration: law-and-society@hu-berlinde

iCal
A changing climate and associated extreme weather events are giving rise to an increased risk of droughts and floods in a number of jurisdictions. These pose significant challenges for established 'command and control' ways of governing water resources. This presentation will focus on discussing the strengths and limitations of a sociological approach to law and regulation that foregrounds socio-economic norms for developing innovative approaches to preventing and limiting the impacts of droughts. Periodic drought events no longer just affect parts of the world traditionally perceived as water scarce, such as South Africa, Colorado, California, and Southern Australia, but also regions with otherwise significant rainfall, such as the southeast of the United Kingdom and parts of Germany. This has given rise to debates about how best to reform regimes of administrative permitting that limit the abstraction of water from the natural environment by water utilities, farmers and industrial users. The presentation will introduce 'bubble permitting' in catchments as a distinct collective action approach for enabling equitable and sustainable access to water through reciprocity exchanges, bartering or trading, including of virtual water.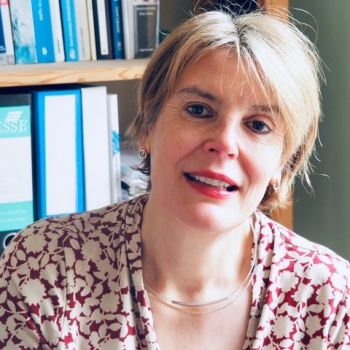 Bettina Lange is an associated professor of Law and Regulation at the University of Oxford.
This event is part of the lecture series Regulating Extremes: Climate Change.