Berlin University Alliance awards funding to The Laws of Social Cohesion
The Berlin University Alliance (BUA) announced a major funding award for The Laws of Social Cohesion (LSC), a collaborative endeavor of FUELS (Freie Universität Empirical Legal Studies), the Integrative Research Institute Law & Society (LSI) and Recht im Kontext.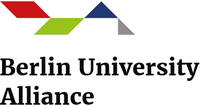 The Laws of Social Cohesion (LSC) is one of six proposals selected in a competitive process under the Alliance's Grand Challenges Initiative. The project examines how the law promotes social cohesion as well as law's integrative contraints or even where it threatens social cohesion.
The press release (in German) can be found here.