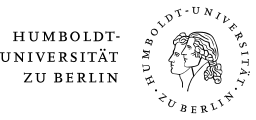 Dr David Quinke on Joint Venture Disputes in International Arbitration, 8 November 2019
The lecture presented by Dr David Quinke, partner at Gleiss Lutz in Düsseldorf, on 8 November 2019, was in my opinion one of the most intellectually stimulating that the IDR LL.M. class of 2019/2020 has had so far. The topic chosen was "Joint Venture Disputes in International Arbitration", and it touched upon various fields of law, industry sectors and jurisdictions. 
The lecturer at first outlined the different legal structures that may be adopted by joint ventures and the main reasons for their creation from a business perspective. Thereafter, a deeper analysis of the vast contractual chain underlying their foundation and implementation was provided, in order to introduce the students to the possible issues that may arise in the course of an enterprise. 
The second part of Dr Quinke's lecture considered the most frequent type of disputes between the shareholders of a joint venture. In the construction sector, the percentage of conflicts ranges from 31 to 46 per cent and they often involve disagreements regarding the day-to-day management, the general business strategy that was adopted, the necessity of an additional capital injection, the termination of the partnership and the valuation of the shares. 
The final part of the presentation shifted the focus to the procedural challenges faced by arbitral tribunals in dealing with joint venture disputes, especially when the foundation agreements contain incompatible dispute resolution clauses. Finally, Dr Quinke familiarised the students with methods to ensure the enforceability of awards and the special treatment given to corporate disputes by the DIS Rules. 
The IDR LL.M. class of 2019/2020 is grateful for this intriguing lecture in which Dr Quinke shared his extensive practical experience with the students.
Pedro Francisco da Silva Almeida, IDR LL.M. Candidate