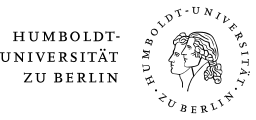 Dr Patricia Nacimiento on International Dispute Resolution in the Energy Sector, 13 January 2020
This time our weekly guest lecture series continued with a session with Dr Patricia Nacimiento, partner at Herbert Smith Freehills, Frankfurt. She is one of the leading dispute resolution experts in Germany and internationally, and has been listed in renowned rankings and directories such as the Global Arbitration Review, Women in Business, Best Lawyers, Who's Who Legal, Chambers Europe, Chambers Global, The Legal 500 as well as the leading German directory JUVE. It was a great pleasure for all of the IDR LL.M candidates to benefit from her experience of more than 20 years in dispute resolution, especially in the energy sector.
Energy disputes tend to be complex, sensitive and highly demanding. They make up around 40 per cent of all ICSID administered cases. Arbitral tribunals are expected to strike a balance between the legitimate rights and expectations of the investor on the one hand and state policy and the interests of the affected community on the other hand. 
In her lecture, Dr Nacimiento emphasised how foreign investment in the energy sector is being enormously expanded due to investment treaties. She explained that this is why many disputes arise in this field, and further elaborated on the reasons for arbitration being the preferred dispute settlement mechanism in the energy sector. Then she continued with the Energy Charter Treaty, a major achievment in this field. She started with the general information on its history and background, and then referred to the specifics of its content, such as fair and equitable treatment, full protection and security, protection against direct or indirect expropriation, and finally the dispute settlement mechanism. She backed up the main concepts with several examples and references to real-life cases, which once again proved her vast experience and in-depth knowledge, not only in energy law but also in international investment law in general.
Dr Nacimiento's lecture was very informative and rewarding, and inspired many of us to dig deeper into the topic. If only we had more time with her!  
Usukhbayar Battogtok, IDR LL.M. Candidate