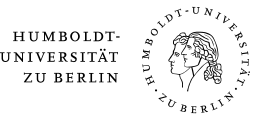 Christopher Lau SC on the Impact of Culture on the International Arbitral Process, 22 November 2019
On 22 November 2019 the IDR. LL.M class attended Christopher Lau's lecture on "Bridging the Gap: The Impact of Culture on the International Arbitral Process". Mr Lau is Senior Counsel and one of the most experienced arbitrators in Singapore according to Chambers Global Guide in 2019. He has also been ranked by Chambers and Partners as one of "The Most in Demand Arbitrators in the Asia-Pacific Region". It was therefore an honour to make his acquaintance.
We had a brief introduction at the beginning of the lecture and Mr Lau found out that we come from over 19 different jurisdictions. The fascinating part about this is that he has sat as an arbitrator in all jurisdictions except Romania, Ghana and Lesotho.
Mr Lau had brought us pineapple jam tarts from Singapore, he told us it was customary in Singapore to share cookies during Christmas holidays. Thank you, Mr Lau, that was a very "sweet" gesture. 
Mr Lau discussed the impact of culture on international arbitration and how we have to "mind the gap". In doing so, Mr Lau shared his own experience of how international arbitration cases depict cultural differences in the course of any proceedings. He illustrated eloquently how language can play a role in proceedings by showing us that a certain phrase in a particular jurisdiction may actually mean something else in another jurisdiction. This can without a doubt cause perplexity and be misleading in international proceedings. He therefore suggested that we should be mindful of cultural differences when working in international arbitration.
He further talked about being mindful of different legal systems, i.e. civil law and common law jurisdictions. The rules of procedure such as rules governing document production, cross-examination of witnesses and expert evidence differ in both legal systems and as an arbitrator or a lawyer in international arbitration, one must be mindful of these differences and their effects on any proceedings.
He suggested that to bridge the gap, there must be clarity and brevity in communication. He further said that other issues such as proper organization of documents and proper marshalling of evidence can also be essential in bridging the cultural gap. 
When the presentation was over, he encouraged the IDR LL.M. students, who come from very different cultural backgrounds, to discuss the matters addressed in a Procedural Order No. 1 in groups in order to experience that difference in approaches. This will definitely come in handy in a few weeks as arbitration proceedings in our IDR LL.M./DIS Moot Court have already commenced.
We will always remember this lecture, not only because it was brilliant, but Christopher Lau is interestingly the only person we have ever met who has met Lord Denning.
Nthabeleng Mafisa and Sharareh Dastmalchi, IDR LL.M. Candidates