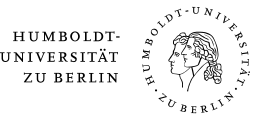 IDR LL.M. Introduction Week, 7-11 October 2019
Sooner than expected it was Wednesday, October 9, the new IDR LL.M students were networking with the program's alumni and half of the Introduction ("Intro") Week had already passed. This occasion marked the first informal get-together of the new class and the start of a promising year.
By courtesy of Prof Dr Gerhard Wagner, the Academic Director of the IDR LL.M., and Ms Alicja Zielinska-Eisen, the Academic Coordinator of the program, the 2019/2020 IDR LL.M. at Humboldt University of Berlin brings together no less than 26 individuals from all around the world.
The background of this year's students is truly diverse: from the United States to China and Singapore, from Lesotho to Switzerland and Turkey, many different countries are represented in the class. The class consists of a variety of recently-graduated students, junior lawyers and experienced practitioners who all came to Berlin with one goal in mind: to deepen their knowledge of arbitration and alternative dispute resolution, while embracing the cultural diversity this LL.M. and the city of Berlin provide.
The Intro Week created the perfect starting point, building the basis for two essential aspects of the postgraduate program: the academic and the social aspect. While it was designed to enable the IDR LL.M. candidates to revisit some of the basics of International Dispute Resolution, including Arbitration, International Investment Law as well as the legal instruments and institutions of the European Union, the students also had ample opportunity to meet the classmates in both formal and informal settings.
Not only did the students have the chance to get to know one another, the Intro Week also left room to meet many arbitration and dispute resolution practitioners involved in or connected with the IDR LL.M. This year's guests were: Korinna von Trotha, Head of the Berlin office of the DIS, Dr Tom Christopher Pröstler, LL.M. (Sydney), Counsel at CMS Hasche Sigle in Berlin and Hong Kong, as well as two graduates of the IDR LL.M., Aaron de Jong, Foreign Associate at Hanefeld Rechtsanwälte in Hamburg and Petrit Elshani, Project Counsel at Wagner Arbitration, along with Prof Dr Wagner and Alicja Zielinska-Eisen. The Intro Week therefore also proved that the program does not only bring people together, but it also keeps them together.
It appears that the upcoming year will be exciting and challenging. The 2019/2020 IDR LL.M. class is ready to set sail and to embrace the new opportunities this master's program provides.
Bianca-Dorina Radoslav, IDR LL.M. Candidate
Monday, 1st day of the Intro Week: the last people to leave the reception, jet-lagged, yet excited.
Wednesday, 3rd day of the Intro Week: the students had the opportunity to visit some of Berlin's most famous sights and to learn a lot about German history.
The (almost complete) class of 2019/2020.