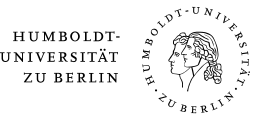 Mediation workshop conducted by the Berghof Foundation, 5-8 November 2019
Only weeks after having arrived in Berlin to pursue the IDR LL.M., I had the opportunity to participate in the mediation workshop instructed by Dr Andrea Hartmann-Piraudeau, and conducted by the Berghof Foundation, a non-governmental and non-profit organization which aims at preventing political and social violence through conflict transformation, and Consensus Campus in Tübingen from 5-8 November 2019. 
The first half of the first day of this exciting workshop was dedicated to the introduction and explanation of the different mediation phases, methods and techniques. Dr Andrea Hartmann-Piraudeau, Mediator and Managing Director at Consesus GmbH, shared her practical mediation experience with the participants. In the second half of the day, the class was divided into groups of four, we were provided with a case and were asked to act as a mediator, the two parties to the mediation and as an observer. Dr Hartmann-Piraudeau observed these simulation rounds and provided feedback to each group. At the end of the first day, one group volunteered to have a demonstration round in front of the other groups and Dr Hartmann-Piraudeau gave them very detailed feedback.
The second day started off with another simulation session with a focus on the remaining phases of a mediation process. The main point of interest was dealing with escalating situations between parties. In this part, the mediator had to practice handling the parties in tense situations. The session was followed by lunch at Max Planck House, which has an incredible view over Tübingen. The instructor rounded the second day off with an explanation of the psychological patterns in conflict situations and some reflections on the roles, attitudes and styles.
On the third day, the class went on an excursion to Stuttgart and we were hosted by Consensus Campus. We became familiar with mediation involving multiple parties, techniques needed and the importance of storytelling in mediation. The most interesting part of this day was the visit to two institutions, the Waldorf-SchuleKräherwald, where the participants became familiar with peer mediation in schools and learned about their successful experiences, as well as the Stuttgart Youth Welfare Office, where they became acquainted with the practice of victim-offender mediation under the German legal framework.
On the last day, the participants were invited to discuss their own experiences in their home countries, and focused on how to facilitate the use of mediation as a dispute resolution mechanism. Then they had the opportunity to discuss the manual of the workshop with Uli Jäger, the Programme Director of the Berghof Foundation, which was then followed by the farewell dinner.
All in all, the workshop conducted by the the Berghof Foundation was highly interesting and it provided the attendees with an insight into the broad topic of mediation as a conflict resolution mechanism.
Sharareh Dastmalchi, IDR LL.M. Candidate