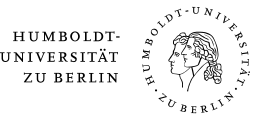 Prof Dr Polido on the recently adopted Hague Convention, 11 December 2019
In this evening lecture on 11 December 2019, Prof Dr Fabricio Polido provided a highly comprehensive and detailed introduction to and review of the emerging field of global civil litigation in light of the recently adopted "Hague Convention on the Recognition and Enforcement of Foreign Judgments in Civil or Commercial Matters".
Himself being part of the delegation representing the Federative Republic of Brazil, the LL.M. class of 2019/2020 had the rare opportunity to draw on the first-hand insight of Prof Dr Polido to consider what could be—in the near future—the most important convention in parallel and in contrast to the New York Convention. 
Combining international legal evaluations with practical jurisdiction-specific analyses, Prof Dr Polido painted a new and exciting dimension to the universe of international commercial courts for the class. The result is not only a much better understanding of the nuances of the technicalities of international arbitration per se, but even more importantly a structured perspective of the forces and trends steering and shaping the whole global arena of "international dispute resolution".
This was another intellectually rigorous lecture in conjunction with the festive Christmas Markets in which the IDR LL.M. programme at HU Berlin has brought together—academically and literally—the best of both worlds for the class.
Jonathan Wu, IDR LL.M. Candidate