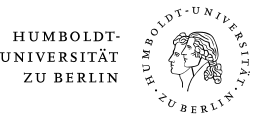 Guest lecture by Christopher Lau SC, 6 December 2018
The International Monetary Fund ranks the US, China and Japan as the world's largest economies. In fact, most of their economic activity is focused on Asia and the Pacific Rim. Companies, particularly in the technology sector, look primarily to Asia for trade. Not surprisingly, they are under growing pressure to submit disputes to resolution by courts and tribunals in Asia. The same is true for companies supplying raw materials and finished goods from Western Canada and throughout Latin America – they largely focus on trade with China and other Asian countries. Therefore, it would be preposterous to ignore the significance of Asia in the global competition of fori in international arbitration.
Understanding the importance of introducing the Asian arbitration culture and its emergence in the world of international arbitration, the International Dispute Resolution (IDR) LL.M. Program at Humboldt University of Berlin had the privilege to invite Mr Christopher Lau, a Senior Counsel (Singapore) and Chartered Arbitrator, recognised as "one of the leading arbitrators on major domestic and international arbitrations" (AsiaLaw). Mr Christopher Lau held a lecture on "Arbitration in Asia", in which he acquainted the IDR LL.M. students with the cultural differences between Asian countries and the western world. He presented fascinating statistics on the amount of disputes having been administered by Asian arbitration institutes. Furthermore, he familiarised the students with the robust structure of institutional rules such as SIAC and HKIAC and demonstrated how these institutions are giving the ICC and LCIA a run for their money. 
In the later part of his lecture, Mr Christopher Lau motivated the students to consider Asia as a potential market for opportunities to work in international arbitration and said that working for institutions such as the SIAC, HKIAC, CIATEC etc. can be very advantageous to building a successful career in international arbitration. 
In the end, he opened the floor for questions and spent elaborate amount of time to advise the students on their questions related to their respective career goals. The students greatly appreciated the opportunity to chat with Mr Christopher Lau even after the lecture, as he joined the students at the IDR LL.M. Nicolaus Party hosted by WAGNER Arbitration.
Vinayak Kapur, IDR LL.M. Candidate