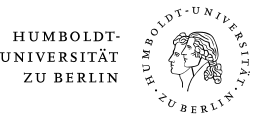 Guest lecture by Dr Markus Burianski and Christian M Theissen, 24 January 2019
On 24 January 2019, the IDR LL.M. students participated in a guest lecture on the taking of evidence. The lecture was delivered by Dr Markus Burianski and Christian M Theissen, partners in the Frankfurt office of the international law firm White & Case. They provided the students with an in-depth insight into the practice of the taking of evidence in arbitration.
To enable the IDR LL.M. students to have a better understanding of the topic, Dr Burianski and Mr Theissen commenced the lecture by outlining the historical developments, mainly in the German legal system, leading to the present system of evidence taking. Then, the lecturers defined the most important notions in evidence taking and explained the differences between concepts such as burden of proof and burden of pleading, legal and procedural assumptions as well as the grounds for inadmissibility of evidence. Further, they provided a specific analysis of the main types of evidence, such as visual inspection, experts, documents, oral and written witness statements. Dr Burianski and Mr Theissen highlighted the importance of the lex arbitri and other relevant sources of law for the procedure of taking evidence and for this purpose examined the ICC Arbitration Rules, the IBA Rules on the Taking of Evidence in International Arbitration as well as the Prague Rules.
The second part of the lecture was particularly practical and interactive, as it was designed to familiarise the students with the specifics of the techniques they should apply as counsel in arbitral proceedings. The lecturers divided the IDR LL.M. students into groups to practice direct and cross- examination techniques on the basis of a real-life case involving the Republic of Yemen. After the group exercise, the students were very grateful to receive valuable feedback on their performances from these highly experienced practitioners.
Bianca Augusto Dutra Serra, IDR LL.M. Candidate