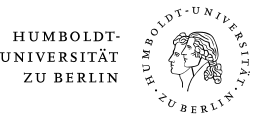 Guest lecture by Dr David Quinke, 9 November 2018
On the 9th of November 2018, the IDR LL.M. cohort was visited by Dr David Quinke LL.M., a partner at Gleiss Lutz in Düsseldorf. Dr Quinke gave a lecture entitled "Joint Venture Disputes in Arbitration", an interesting area in the dispute resolution market, and one relatively new to many members of the class.
The first part of the lecture dealt broadly with what exactly a joint venture is and how it is that they can be structured; e.g. on an equity or a quasi-contractual basis. The emphasis then shifted to considering where exactly joint venture disputes can, and in practice do, arise; given the often-complicated corporate structures in such disputes, the potential for differences within those structures is vast.
The second and final part of Dr Quinke's lecture considered more closely three specific issues in joint venture disputes and arbitration. The first was the limited scope of the arbitration agreement; the second the limited scope of arbitrability; and the third ensuring the enforceability of the award. Together we then tested the extent to which the most recent Deutsche Institution für Schiedsgerichtsbarkeit (DIS) Rules helped cater for the difficulties that may arise when parties seek to submit to arbitration a dispute arising from a joint venture.
In the end, the two hours went too quickly and more time could easily have been spent discussing further intricacies in this field. Nevertheless, we were grateful for what was a fantastic and engaging presentation of a complex area of practice within the market.
Mark Baldock, IDR LL.M. Candidate