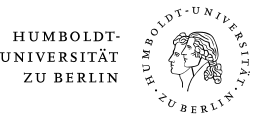 The IDR LL.M. at the 19th Annual Dispute Resolution Board Foundation (DRBF) Conference, 22-24 May 2019
This summer semester, Dr Adrian Müller-Helle, who is a Partner at the law firm WEGNERPARTNER and Lecturer in Adjudication within the IDR LL.M. curriculum, afforded a delegation of the 2018/2019 class an opportunity to attend the 19th Annual International Conference of the Dispute Resolution Board Foundation (DRBF) in Berlin. The topic of this year's conference was "Keeping Peace on Projects."
Day 1 of the event started with an interesting discussion on the very pertinent issue of whether the FIDIC 2017 DAAB rules effectively contribute to dispute avoidance on projects. The speakers illustrated the points of view of parties and stakeholders, including various public employers and private contractors. Another highlight of the day was a workshop on "Facing Challenges in DB Operation". It included four 20-minute discussions on challenges that arise for DB practitioners, in an interactive peer discussion format using case studies. The day ended in between skeletons of dinosaurs with the Al Mathews Award Dinner at the impressive Natural History Museum, sponsored by the law firm Pinheiro Neto Advogados.
Day 2 kicked off with a Women's Networking Breakfast during which the issue of entry barriers faced by women in DBs and construction arbitration were discussed. Several suggestions were proposed to improve gender diversity in the area of dispute resolution. Just before lunch, there was a discussion on the topic of "DB's involvement in assessment of Quantum". The panelists exchanged their views on the challenges of and potential solutions for disruption cases. It was interesting to find out about the different perspectives of the panelists from different jurisdictions on the assessment of cause and effect and on how to cope with the various issues of the topic. After lunch, the discussions focused more on Europe and the panelists introduced the audience to DB practice in Germany and the activities of VBI, the German Association of Consulting Engineers, for the development of the DB process in Germany. The event closed with a panel discussion on updates on peacekeeping efforts worldwide and the role of DBs today and in the future. The panelists also shared findings from experts from Africa, Latin America, Asia, the US, Australia, Russia, Belarus, Ukraine.
With this discussion, the conference came to an end. The 19th Annual International Conference of the Dispute Resolution Board Foundation turned out to be a very insightful event, and especially helpful for lawyers who want to understand the expectations of employers and contractors in large construction and project disputes.
Maribel Mendoza Londono, Vinayak Kapur and Kanwar Vivswan, IDR LL.M. Candidates