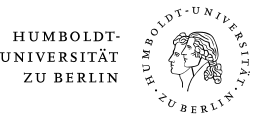 IDR LL.M. visit to the CMS office in Berlin, 12 October 2018
On the last day of our Introductory Week, as the icing on the cake, the new IDR LL.M. students were invited to the Berlin office of the international law firm CMS to attend a presentation by Dr. Tom Christopher Pröstler. The presentation addressed specific features of dispute resolution and legal profession in Germany. It would have been impossible to find a better place to introduce the German legal market to the newcomers; the breathtaking view of the Tiergarten and Mitte provided ample inspiration for the students to do their best to become part of the Berlin legal community.
The charismatic lecturer, Dr. Tom Christopher Pröstler, radiated energy and dynamism. In the first part of the presentation, he explained the underlying aspects of the German court system. In the course of the second, in which, I must admit, all of the students were the most interested, Dr. Pröstler brought to the light the priceless inside knowledge about the German and international arbitration market. At this point we all tuned our ears so as not to miss any of this precious information.
After the lecture, while sipping sparkling wine and enjoying top-quality appetizers, we had the unique opportunity to ask Dr. Pröstler questions regarding corporate life in German law firms in general, and CMS in particular, and our prospects of finding our place under the German sun.
Alexey Ponomarev, IDR LL.M. Candidate