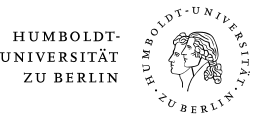 IDR LL.M. Moot Court
The new edition of the Semesterblick has been published, and it contains an article authored jointly by Ms Alicja Zielinska-Eisen, the Academic Coordinator of the IDR LL.M., and Mr Fabio Cavalcante, IDR LL.M. Candidate, about the IDR LL.M. Moot Court in January 2019.
As part of the lecture on Specific Arbitration Procedures, more precisely the lectures on the DIS Rules held by Korinna von Trotha, Head of the Berlin Office of the German Arbitration Institute (DIS), the students of the IDR LL.M. had the opportunity to participate in a fictional arbitration as a case manager or as counsel for claimant or counsel for respondent. The case was based on the Danish tale "The Emperor's New Clothes" and concerned the question of whether the clothes that two fraudsters tailored for the Emperor were in accordance with the contract. As the parties had inserted an arbitration clause into their contract, any dispute arising out of it had to be referred to and finally resolved by arbitration under the DIS Rules. The place of arbitration was Berlin, the proceedings were to be conducted in English and German law was applicable to the substance of the dispute. The exercise consisted of both a written part, during which the students had to write memoranda for the respective parties and nominate an arbitrator for the panel, and an oral part in which the students pleaded on behalf either the claimant or the respondent. The IDR LL.M. Moot Court was an opportunity for the students to put their acquired knowledge in the lectures of the first semester into practice. Read more about the IDR LL.M. Moot Court on page 36 of the new edition of the Semesterblick!