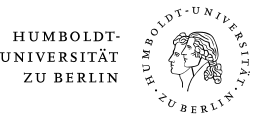 Workshop on ICC Arbitration with Friederike Schäfer, 18 January and 1-2 February 2019
The IDR LL.M. Class of 2018/2019 had the privilege of participating in seminar sessions with the ICC's own Friederike Schäfer who is Counsel at the Secretariat of the ICC Court of Arbitration. Ms Schäfer leads the case management team dealing with Europe's German-speaking region including the Netherlands and Northern Europe.
Ms Schäfer meticulously guided us through the ICC Arbitration Rules, further taking our class where no students dare venture alone - the Appendix! Of particular interest was Article 6 and the steps taken by the ICC Court when the validity, scope, existence of an arbitration agreement is in question or Joinder/Consolidation matters are presented. From such jurisdictional scrutiny by the ICC Court to its scrutiny of awards to the fairly recently updated Expedited Procedure Rules (along with everything in between), it felt like we covered it all. We now understand the extra procedural efforts made by the ICC in its administration of international arbitrations which make it one, if not the, leading arbitration institution in the world.
Matthew Rone, IDR LL.M. Candidate