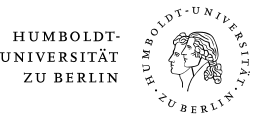 Workshops on written skills for counsel and arbitrator with Robert Whitener
Of course, knowledge of the law is the most important asset for lawyers. However, especially for dispute resolution lawyers, this knowledge must be combined with the necessary soft skills in order for the argument to be convincing. On the 12 April 2019, the 2018/2019 IDR LL.M. class had the pleasure to attend a workshop on Written Advocacy at the Berlin office of Freshfields Bruckhaus Deringer, delivered by Robert Whitener, a highly experienced double-qualified arbitration practitioner working at the Frankfurt office of the firm. This workshop was just the first one in series of the elective module dedicated to "Writing Skills for Counsel and Arbitrator".
After lunch and the opportunity to enjoy the stunning view of the Berlin skyline from the office's rooftop terrace, Mr Whitener elaborated on the steps in arbitral proceedings before and after a hearing. We primarily focused on the written submissions, as they are crucial for the adequate conduct of an arbitration. Mr Whitener emphasised the difference between a Procedural Order and Terms of Reference and drew our attention to the differences in the necessary requirements in common and in civil law jurisdictions. The remainder of the workshop consisted of a case study, for which we were invited to draft an outline for the statement of claim based on the given facts. Mr Whitener's strategic and practical approach to written advocacy will undoubtedly benefit all students participating in this course and provide us with the necessary assets to be able to express a legal argument in a highly convincing manner.
Claudia Schrader, IDR LL.M. Candidate