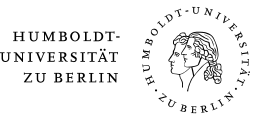 Class 2015/2016
Adam Iliou Kantsapuridis (Greece)
What was the decisive point for you to apply for the IDR master program?
The prospect of studying international dispute resolution in such a diverse cultural environment and the opportunity to compare the different approaches on the matter is an exciting anticipation on its own. The reason that led me to apply for the International Dispute Resolution LL.M. program is threefold: first, the acquisition of the cutting-edge know-how; second, the collaboration with top academic minds and practitioners of the field, whose work has inspired me to date; and third, the search for the valuable mentorship that will enhance my career development and position me to become an active participant of international commercial arbitration. International Dispute Resolution is not merely the best, but rather the only way I envision achieving my long-term goal to represent both the field and my jurisdiction in the international legal community.
What do you hope to gain from the master's degree?
I hope to expand my knowledge and expertise and to gain a strong academic background in the fields of International Arbitration Law with the goal to specialize in international commercial arbitration. It is my ambition to gain wide range erudition in Arbitration and Dispute Resolution for the pursuit of an academic and professional career in the field.
The first semester draws to an end, what is your conclusion regarding the first semester?
To date, the program has been very demanding and intense, but, at the same time, rewarding. The legal practitioners and professors I met in the LL.M. program so far were exceptional able to push us beyond the boundaries of our traditional way of thinking and guide us through a wide variety of exciting and controversial legal issues, appropriate to be applied in my career. I feel really lucky that I was able to explore international arbitration law through this LL.M. program by attending lectures given by experts from all over the world in an excellent environment with great facilities in the beautiful city of Berlin. The program consists of a unique combination of carefully selected courses provided by an excellent, distinguished and well chosen international academic staff. It is a real privilege for me to be able to listen to all those experts from around the world who have thorough and up-to-date knowledge about International Arbitration.
How do you feel about living and studying in Berlin?
I consider studying in Berlin as a unique opportunity for a law student to experience an educational system of renowned quality and well-reputed tradition. To be honest, this was the main motive from the very beginning that made me choose Germany and particularly Humboldt University of Berlin in order to pursue postgraduate studies. I believe it is this rigorous learning environment of Berlin universities that provides students with numerous chances, both academic and professional, thus leading to wider perspectives for each one's future. Moreover, the multinational character of student communities in these universities makes it possible to interact with people from different cultures and origins, which can prove to be a most rewarding experience. It is true, that living and studying in a foreign country does bring about a number of difficulties that, basically, have to do with living on your own, far away from the people you know, and in a totally strange environment. To my opinion, though, it is the challenge of studying and living in Berlin, which helps anybody surpass these problems and achieve his or her objectives, the success in which may affect him/her for life. Berlin is Germany's biggest and most cosmopolitan and multicultural city. The cost of living is low, which means that you can easily and comfortably live in Berlin for less than 1000 Euros a month and the transportation is very good.
Where do you see your professional future?
After I finish my postgraduate education, I would like to continue working with international arbitration. I am strongly convinced that such an educational background would help me achieve my future career goal, which is, ultimately, to work in legal affairs division of an international organization, such as the permanent court of arbitration. In the future, after I have gained expertise in the field of arbitration, it is my goal to return to my Home country to join the ranks of scholars, professionals and advocates of international law, who are working tirelessly to find practical solutions to Greece's developmental problems, in order to apply the innovations offered from Alternative dispute resolution mechanisms in Greece, where such legal mechanisms are relatively unknown and underutilized.
Why would you recommend the IDR master program to other students?
I believe that Humboldt University provides an exceptional, thorough and highly sophisticated LL.M. in International Dispute Resolution. The offered courses are International Commercial and Investment Arbitration, Private International Law, International Jurisdiction and Procedure, Negotiation, Mediation, Adjudication. The courses are particularly interesting and provide specialized knowledge about subjects, which are considered to be of major importance for both theory and practice. This LL.M. program is the only one in Germany that offers specialized courses in all of the above-mentioned areas of law and therefore is best suited to people who wish to enhance their knowledge and ability of understanding new legal fields. Therefore, the respective courses offered at Humboldt University would help you gain a further insight into these up-to-date areas of international arbitration. It is an innovative LL.M., with the perfect mixture of lectures and practice delivered not only by the highly skilled professors of the faculty, but by experienced practitioners as guest lecturers as well.
______________________________________________________________________________
Name: Mariana Antonovych (Ukraine)
What was the decisive point for you to apply for the IDR master program?
I've been studying law at the Kyiv-Mohyla Academy and participated in Vis International Commercial Arbitration Moot in 2012. For two years after graduation, I've been searching for a program, which will give me an in-depth knowledge of international commercial and investment arbitration. And IDR master program in Humboldt University was exactly what I've been looking for. There is no better means to learn international arbitration than international master program handled by the most prominent arbitrators of the world and uniting students from different legal backgrounds. 
What do you hope to gain from the master's degree?
I believe this Master's degree will increase my chances to join community of young lawyers specializing in arbitration. In addition, given the "infancy" of arbitration in Ukraine, I will be able to apply some of the knowledge obtained here to improve and develop domestic arbitration in my home country, which desperately needs an alternative to corrupt litigation. Besides, each moment I spend in Humboldt with other international student and professors engaged in different fields of alternative dispute resolution is truly unique. This is an experience you will never gain studying arbitration in your own country.
How you feel about the atmosphere within the program?
I have been late for a program for almost three weeks, but I never felt so. It was easy to catch up partly because atmosphere is very friendly, and partly because of the way professors share their knowledge with us. I used to say Kyiv-Mohyla Academy was a family. And now I would dare to say IDR program in Humboldt University has become the second one.
The first semester draws to an end, what is your conclusion regarding the first semester?
It was pretty tough to learn all the specifics of arbitration, private international law and international civil procedure at once, but at the same time it was really enjoyable. Before this program, during job interviews, I was often asked why I decided to work in certain field of law and I always found difficult to answer those question. After graduation from law faculty, you do not know for sure where you want to work, and any such specifically tailored program helps to learn more about the field you have chosen and make sure, whether this was a right choice.
How do you feel about living and studying in Berlin?
Berlin is a unique place for studies. My knowledge of German is fair and it was an adventure to come here knowing only English. But eventually I figured out that Berlin is a perfect place for any such English program. People are really helpful. And I am sure anyone will enjoy living here: it's simple apart from some bureaucracy (but which country does not have it) and really comfortable in terms of infrastructure.
Where do you see your professional future?
I hope to have an internship in one of arbitration institutions after completion of this program. And after years of practice as a lawyer - to preside a case in one of them.
Why would you recommend the IDR master program to other students?
Well, it is easy. If you are searching for a program in arbitration, the choice is really limited. Most universities do not have programs in arbitration at all. Some require in-depth knowledge of arbitration. IDR program in Humboldt University requires few years of working experience. And this is the huge advantage of this program. Once you complete your bachelor degree, you want to learn more about specific field of law, which you found to be the most attractive during your studies. And if you think that arbitration is the one, Humboldt is open for you and will serve you a great program, which will teach you everything you need to know about arbitration to be able to succeed in this field.
______________________________________________________________________________
Name: Petrit Elshani (Kosovo)
What was the decisive point for you to apply for the IDR master program?
Arbitration is currently a central topic in my home-country – Kosovo. Due to the fact that I observed an apparent lack of expertise in this field in Kosovo, I considered it a good idea to come to Berlin for this Master's program. Also, in my view there is even more potential for growth in the field of arbitration and in the ADR field in general in the future, especially concerning investment treaty arbitration which is developing very quickly, something I find very exciting.
What do you hope to gain from the master's degree?
I hope that this LL.M.-degree will enable me to seize these opportunities for growth that I just brought up. Apart from this, considering the variety of the people participating in the program, you get insights from lots of different jurisdictions (civil law as well as common law) which I find very interesting and intellectually stimulating.
How do you feel about the atmosphere within the program?
The atmosphere within the program is great! Everyone is very friendly, the administration is very professional in conducting the program and each and every one of our concerns are addressed swiftly. Also, the atmosphere between us participants is really good, everyone is really helpful and we have grown to be good friends and not just fellow students.
The first semester draws to an end, what is your conclusion regarding the first semester?
I must say that the program exceeded my expectations so far. In the first semester we were taught by outstanding professionals and the leading arbitration (& ADR) experts in Germany. As brought up before, the administration of the program has been great and it has provided me personally so far, but also the other students in the program, with the necessary tools to succeed in the world of arbitration. Now I am even more convinced that coming to Berlin, and more specifically to the Humboldt University, for my LL.M. was definitely the right choice.
How do you feel about living and studying in Berlin?
I had lived and studied in Berlin before this program, therefore I knew what was expecting me. I grew to love the city and all its facets and when I left, I knew that I was going to come back at some point. I'm happy that it happened so quickly, and even happier that it happened for such an academically enriching experience such as the LL.M. program in International Dispute Resolution.
Where do you see your professional future?
My professional future definitely lies in the field of litigation & arbitration. I love the excitement of debating and arguing over legal issues, and that's also one of the reasons that drew me to this Master's program. Personally, in the long-term I see myself in the litigation & arbitration department of an internationally active law firm.
Why would you recommend the IDR master program to other students?
I do recommend the IDR program wholeheartedly for a variety of reasons. First of all, Berlin is such an exciting, historically and culturally rich city and a very pleasant place to live in! Secondly, the Master's program is truly tailored to meet the needs of an ever growing market for arbitration experts, and it is taught by exceptional and experienced professors. Furthermore, the Humboldt University enjoys a great reputation as one of the best Universities in Germany and in Europe in general, and deservedly so. Lastly, the international nature of the program ensures a very hands-on approach (also due to the various home-countries of the participants), and this makes for an excellent discourse platform to discuss different approaches to legal problems. As mentioned before, I recommend it wholeheartedly and can only say that this definitely won't be a decision you will regret.