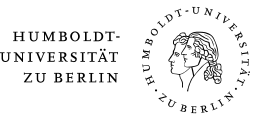 News
Call for Papers for a Workshop at the Hamburg Institute for Social Research on February 25–26, 2021. Deadline: December 5, 2020.

A digital workshop as part of the co-operation between the LSI Berlin and the Centre for Socio-Legal Studies at the University of Oxford. It seeks to contribute to thinking about socio-legal methods across the common and civil law traditions.

2 Pre-Doctoral Research Fellows at the Department of Social Sciences of HU Berlin; Scientific services for research in the field of comparative political science, democracy research, rule of law and constitutional politics; contribution to the research project "Judicial Autonomy under Authoritarian Attack".

During his association with Integrative Research Institute Law & Society, Francesco will be completing his PhD thesis on "the borders of the Rechtsstaat", which ethnographically investigates the doctrinal meaning and the social significance of the Rechtsstaat ideal in relation to the process of migrant exclusion.

The Berlin University Alliance (BUA) announced a major funding award for The Laws of Social Cohesion (LSC), a collaborative endeavor of FUELS (Freie Universität Empirical Legal Studies), the Integrative Research Institute Law & Society (LSI) and Recht im Kontext.