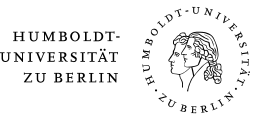 News
In the second episode of the Law & Society Podcast, Dr. Eddie Bruce-Jones from the University of London speaks about race and inequality and the scholarship on law and race in Germany and internationally.

LSI speaker Prof. Dr. Silvia von Steinsdorff was part of a panel discussion on "Crisis Managers Wanted - Authoritarian vs. Democratic Systems in Times of Instability" at the POSTWEST festival (Volksbühne Berlin), together with Oliver Bilger (Tagesspiegel) and Vlad Troitskyi (Center of Contemporary Art DAKH, Kyiv). Chair: Gwendolyn Sasse (ZOiS).

Moira Fradinger discusses Argentina's ground-breaking legal reform of 2012 which de-pathologized gender identity and sexual diversity

Johan Horst discusses Grietje Baars's The Corporation, Law and Capitalism in the Völkerrechtsblog.

Online Lecture Series on Contemporary Turkey: Anatomy of a Political Regime by Off-University and HU Blickwechsel: Contemporary Turkey Studies from May to July 2020 every Wednesday, 5 pm.