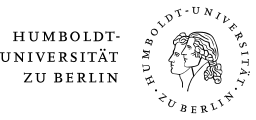 Recent publications by members of DynamInt
---
2020
Weber, Ruth: Book Review: Clifford Bob: Rights as Weapons: Instruments of Conflict, Tools of Power; in: Zeitschrift für Menschenrechte, Jahrgang 14, 2020 Nr. 1, 243.
Weber, Ruth: Law-Making Activity of the German Federal Constitutional Court. A Case-Law Study; in: Monika Florczak-Wątor (ed.): Judicial Law-Making in European Constitutional Courts, Routledge, London, New York, 2020.
Weber, Ruth: L'arrêt BCE: Tension dans la relation de coopération entre la Cour constitutionnelle fédérale et la Cour de justice de L'Union européenne, Jus Politicum Blog, 2020/05/13,
http://blog.juspoliticum.com/2020/05/13/larret-bce-tension-dans-la-relation-de-cooperation-entre-la-cour-constitutionnelle-federale-et-la-cour-de-justice-de-lunion-europeenne-par-ruth-weber/.
Weber, Ruth: Alles eine Frage der Begründung? – Spannung im Kooperationsverhältnis zwischen dem Bundesverfassungsgericht und dem Gerichtshof der Europäischen Union, JuWiss Blog, 2020/05/06,
https://www.juwiss.de/71-2020/.
Ruffert, Matthias; Grischek, Friederike; Schramm, Moritz: Europarecht im Examen – Rechtsquellen und Rechtsetzung im Unionsrecht, JuS 2020, 413.
Weber, Ruth: Der fehlende Mut, mit alten Ausbildungs­traditionen zu brechen, Verfassungsblog, 2020/2/25,
https://verfassungsblog.de/der-fehlende-mut-mit-alten-ausbildungstraditionen-zu-brechen/.
Gašperin, Jakob: When Violations of International and EU Law Overlap: On the Lack of Jurisdiction of the ECJ in the Advocate General´s Opinion in Slovenia v. Croatia,
Verfassungblog, 2020/1/06,
https://verfassungsblog.de/when-violations-of-international-and-eu-law-overlap/.
---
2019
Friedl, Paul: New laws of forgetting – The German Constitutional Court on the right to be forgotten,
European Law Blog, 2019/12/12,
https://europeanlawblog.eu/2019/12/12/new-laws-of-forgetting-the-german-constitutional-court-on-the-right-to-be-forgotten/.
Schramm, Moritz: Grundrechtsvielfalt' als Allzweckwaffe im Recht­sprechungs­verbund: Anmerkungen zu der Recht auf Vergessen I-Entscheidung des BVerfG
Verfassungsblog, 2019/12/05,
https://verfassungsblog.de/grundrechtsvielfalt-als-allzweckwaffe-im-rechtsprechungsverbund/.