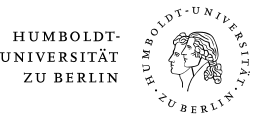 DFG Graduate School: DynamInt
---
DynamInt is a graduate program funded by the German Research Foundation (DFG) launched on October 1, 2019. Its common field of study is the equilibrium between harmonisation and plurality in European law. The core of the program is the development of rules, principles and institutions from the perspective of legal scholarship that inspire a dynamic vision of integration in order to face the challenges of processes of disintegration in the EU. 
The methodological approach of DynamInt is both international and interdisciplinary. DynamInt is situated within the outstanding network of leading universities in Europe united in the European Law School. The program also benefits from interdisciplinary cooperations under the auspices of the Law & Society Institute Berlin and several other institutes.
In its full formation, the research training group will comprise of twelve doctoral researchers, two postdoctoral researchers and eight professors from the Humboldt Faculty of Law acting as the directors of the program and as supervisors for the doctorates.
Click here for more Information about DynamInt
DynamInt on Facebook
DynamInt on LinkedIn
DynamInt on Twitter
Please consider our call for applications for international PostDocs.
News
---
Postdoc Dr. Ruth Weber: Law-Making Activity of the German Federal Constitutional Court. A Case-Law Study; in: Judicial Law-Making in European Constitutional Courts
---
Prof. Dr. Matthias Ruffert on the PSPP ruling of the second senate of the Federal Constitutional Court of 5 May 2020
---
New publication by DynamInt Postdoc Dr. Ruth Weber on Juwiss.de
---
Publication by Prof. Dr. Matthias Ruffert and DynamInt fellows Friederike Grischek and Moritz Schramm: Europarecht im Examen – Rechtsquellen und Rechtsetzung im Unionsrecht, JuS 2020, 413
---
DynamInt in the Faculty of Law's "Semesterblick"
---
DynamInt in Digital Form How we work continue working in spite of COVID-19
---
New publication by Prof. Dr. Matthias Ruffert DynamInt's speaker on Verfassungsblog.de
---
METIS Interview with DynamInt Postdoc Dr. Ruth Weber on Women in Academia
---
New publication by Postdoc Dr. Ruth Weber on Verfassungsblog.de
---
HUCELL lecture: Prof. Dr. Sacha Garben
---
New publication by DynamInt Fellow Jakob Gašperin on Verfassungsblog.de
---