DFG Graduate School: DynamInt
---
DynamInt is a graduate program funded by the German Research Foundation (DFG) launched on October 1, 2019. Its common field of study is the equilibrium between harmonisation and plurality in European law. The core of the program is the development of rules, principles and institutions from the perspective of legal scholarship that inspire a dynamic vision of integration in order to face the challenges of processes of disintegration in the EU. 
The methodological approach of DynamInt is both international and interdisciplinary. DynamInt is situated within the outstanding network of leading universities in Europe united in the European Law School. The program also benefits from interdisciplinary cooperations under the auspices of the Law & Society Institute Berlin and several other institutes.
Click here for more Information about DynamInt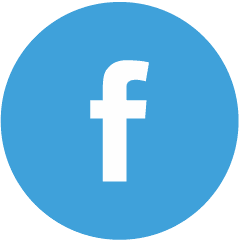 DynamInt on Facebook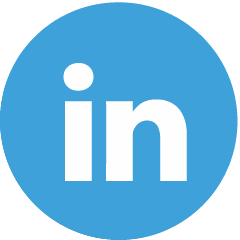 DynamInt on LinkedIn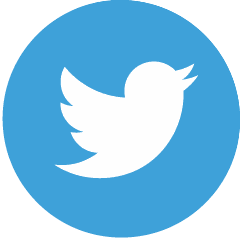 DynamInt on Twitter
Please consider our call for applications for international PostDocs.
News
Publication by fellow Friederike Grischek "Die Gemeinsame Außen- und Sicherheitspolitik als "Angelegenheit der Europäischen Union" i.S.d. Art. 23 Abs. 2 GG – Anmerkung zum Urteil des BVerfG v. 26.10.2022 – 2 BvE 3/15 ("Operation Sophia")" in EuR 2023, 393-407 (with Moritz Thörner)
---
Annual DynamInt - Conference: European Law School PhD Workshop - Sovereignty and the European Union, 6th and 7th September 2023 | Further Information here.
---
HUCELL: Prof. Michal Bobek (Advocate General ECJ ret.) "Preliminary Rulings before the General Court: What Architecture for the EU Courts?", 7th July 2023, 4 pm, room 213
---
Upcoming publication of the edited volume "The Financial Constitution of European Integration: Follow the Money?", edited by DynamInt PostDoc Dr. Ruth Weber: the edited volume will be published on 16 November 2023 in print and open access.
---
The graduate program DynamInt is pleased to announce that its first fellows have been successfully awarded their doctorates. First to complete her doctoral degree was Sabrina Schäfer, who defended her thesis "Out means out? - The Effect of Brexit on the International Agreements of the EU and its Member States" the beginning of May. She was followed by Charlotte Langenfeld ("Die Autonomie des Unionsrechts in der EuGH Rechtsprechung"), Lukas Huthmann ("Strafverfassungsrechtliches Denken in der EU"), Jakob Gašperin-Wischhoff ("Rethinking National Constitutional Identity in the EU"), Moritz Schramm ("Emulated Guardians: Practice, Politics, and Performativity of the DSA and the Oversight Board") and Lennart Gau ("Weil doch (nicht) alles geht: Das Beihilfenrecht im dynamischen Kompetenzsystem der EU").
---
Presentation by DynamInt fellow Tobias Kleinschmitt at ASCOLA in Athens on the paper he wrote with Prof. Ioannis Lianos (UCL) and Prof. Klaas Hendrik Eller (University of Amsterdam) "Power and the Limits of Private Governance of Digital Ecosystems: A Global Value Chain Perspective", 29th June 2023
---
On 29th and 30th June, the Research Training Group DynamInt organized a two-day workshop as part of its structured doctoral training. During the workshop, especially the Phd students of the second DynamInt generation were able to reflect on their projects and their methodological approach.  The workshop was literature_based and organized by the spokesperson Professor Matthias Ruffert, and four alumni: Professor Päivi Neuvonen (Durham), Dr. Marcin Baranski (Warsaw), Charlotte Langenfeld und Moritz Schramm (both Berlin).
---
HUCELL: Henrik Saugmandsgaard Øe (Advocate General ECJ ret.) "Role, working and design methods of the ECJ with a special focus on the "Wikingerhof" case", 20th June 2023, 6 pm, room 213
---
Presentation by DynamInt fellow Charlotte Langenfeld on "The 'Autonomisation' of EU fundamental rights protection: insights into the recent CJEU case law on Art. 52(3) CFR" at the YELS Conference, 1st June 2023
---
Project presentation by the former international postdoc Dr. Marcin Barański on the topic "The federalizing effect of Art. 2 TEU", 2nd May 2023
---
Call for Paper by Julian Morgan (doctoral student with DynamInt and also special section's managing editor and coordinator of the Internet Policy Review (IPR)) | Further information here.
---
Presentation by associated researcher Johannes Weigl on "Margrethe, the 80, and who? – Perspektiven privater Durchsetzung des Digital Markets Act" at the Conference "GRUR Junge Wissenschaft" in Potsdam, 23rd/24th June 2023
---
Blog post by DynamInt fellow Alba Hernandez Weiss titled "Judicial review of investigative measures under the EPPO Regulation. More to it than it seems? A recap of the Oral Hearing in G.K. & Others" on the European Law Blog, 26th April 2023
---
Publication by DynamInt fellow Lena Kaiser: A New Chapter in the European Rule of Law Saga?, Verfassungsblog, 4th March 2023
---
Publication by DynamInt fellow Friederike Grischek: Why Declaring the Iranian Revolutionary Guards a Terrorist Group is a Trickier Business Than One May Think, Verfassungsblog, 2nd February 2023
---
Presentation by DynamInt fellow Jakob Gašperin Wischhoff at the online workshop "Constitutionalism Beyond the State and the Role of Domestic Constitutional Courts: Solange - 50th Anniversary" organised by the Center for Global Constitutionalism and the Martin-Luther-Universität Halle-Wittenberg, 12th and 13th January 2023