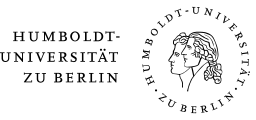 Curriculum
A selection of 25 to 30 international candidates is accepted to the IDR LL.M. each year to provide a stimulating learning environment and to foster close interaction between the faculty and students. The small class size is designed to facilitate discussion and to improve the overall learning experience.
The IDR LL.M. program consists of both mandatory and elective modules.
Mandatory modules
The mandatory component consists of the following modules: Arbitration, Private International Law, International Investment Law and Arbitration, Specific Areas of Arbitration, Introduction to Academic Writing and Alternative Dispute Resolution (ADR) Methods.
Another mandatory requirement of the IDR LL.M. is the completion of a Master Thesis.
Elective modules
In the second semester the students may elect to complete an internship, or to participate in practice-based workshops on Written and Oral Skills for Counsel and Arbitrators.
Additional courses
In addition to the IDR LL.M. curriculum, students benefit from a broad range of activities offered by Humboldt University of Berlin, including German and foreign language courses and various sports programs.
Many additional opportunities are also on offer specifically to the IDR LL.M. students, such as participation in the DIS/IDR LL.M. Arbitration Moot Court, weekly guest lectures, networking events and the opportunity to act as an arbitrator in the annual Berlin pre-moot for the Willem C. Vis Moot.