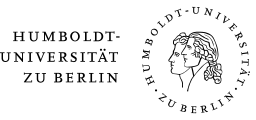 Guest lectures
The winter semester features a weekly guest lecture delivered by renowned German and international law professors and experienced practitioners within the fields of international investment and commercial law, and international dispute resolution.
During the 2018/2019 academic year the IDR LL.M. hosted distinguished scholars and practitioners including amongst others:
on "Influence of Anglo-Saxon Procedure in International Arbitration"
on "IP Law and Arbitration"
on "The Iran - United States Claims Tribunal: Its Contribution to International Law"
on "Global Trends in International Dispute Resolution & New Technologies – Remarks on ODRs and Litigation in the IT and Internet Industry"
on "Fact-Finding Process in International Arbitration"
on "Enforcement of Arbitral Awards with Emphasis on Awards under Investment Treaties"
on "Declaratory Relief in International Arbitration"
on "International Dispute Resolution in the Energy Sector"
on "Arbitration of Cross-Border M&A Disputes"
on "Dispute Resolution: Made in Germany"
on "Joint Venture Disputes"
on "Ensuring Efficient Arbitral Proceedings: Practitioner's View on what is in the In-House Lawyer, Counsel and Arbitrator's Toolbox"
Daniele Boccucci
on "The Court of Arbitration for Sport: Peculiarities of CAS arbitration and the Additional and Undervalued Pros of Mediation vs the Limits of Mediation in Sport-Related Disputes"
on "Arbitration and Blockchain"
on "Bridging the Gap: The impact of Culture on the International Arbitral Process"