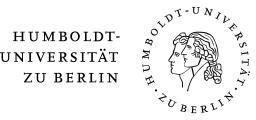 Events of the 1st year
First Year of the HCLC
On 22 February 2013, the conference "Die Umsetzung der Verbraucherrechte-Richtlinie sowie 1 Jahr Humboldt Consumer Law Clinic" (The implementation of the Consumer Rights Directive and one year of Humboldt Consumer Law Clinic) took place, and on this occasion the first anniversary of HCLC was celebrated.
(Group picture of the participants of the panel discussion (Prof. Dr. Schmidt-Räntsch, Dr. Schwab, Ms Gurkmann) as well as two teams of the HCLC presenting their cases on the conference)
---
Inauguration of the HCLC
The inauguration of the Humboldt Consumer Law Clinic took place on 16 March 2012 during a festive symposium. We would like to express our gratitude to all speakers and participants at the symposium.