The Constitutional Court of Turkey. Book Launch with Ece Göztepe and Silvia von Steinsdorff
What

DynamInt1

EPEDER

IRI L&amp

S

When

Feb 06, 2023

from 06:15 to 07:45

iCal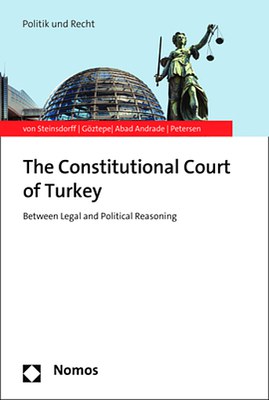 This interdisciplinary study portrays the Constitutional Court of Turkey, which has asserted itself for 60 years in a political system marked by repeated episodes of authoritarianism. The book reconstructs the incomplete institutionalisation of the court as well as essential dogmatic lines of conflict and methodological inconsistencies in its jurisprudence. The authors' detailed analysis and documentation of fifty key decisions proves the court's general commitment to the rule of law and democracy, but it equally highlights the glaring discrepancies and contradictions in its decisions. As a result, this seminal work provides conceptual insights into the role of constitutional courts in the grey zone between democracy and autocracy far beyond the Turkish case.
Panelists:
Prof Dr Ece Göztepe, Bilkent University
Prof Dr Silvia von Steinsdorff, LSI Berlin

The event is part of the LSI Berlin Book Launches.