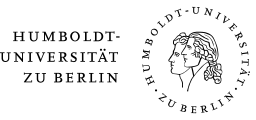 Law & Society Lecture Series
Winter Term 2020/21: Landscapes of Equality
Equality is a concept that is both normatively and empirically challenging. Anyone who wants to research equality must deal with the manifold forms of inequality, disadvantage and discrimination. The interdisciplinary lecture series presents understandings and approaches of in-/equality in and beyond the law and shows which conflicts they indicate.
November 3, 2020, 6-8pm (c. t.): Steffen Mau (Humboldt-Universität zu Berlin), Ostdeutsche Transformationen - Eine ungleichheitssoziologische Perspektive
Cancelled: Dezember 8, 2020, 6-8pm (c. t.): Grietje Baars (City College London), Inequalities and Corporate Powers in International Law
January 12, 2021, 6-8pm (c. t.): Nora Markard (Westfälische Wilhelms-Universität Münster), Rechtssubjekte an der Grenze
January 19, 2021, 6-8pm (c. t.): Susanne Baer (Humboldt-Universität zu Berlin, Richterin des Bundesverfassungsgerichts), Un-/Gleichheiten – Praxen der Grund- und Menschenrechte im Wandel
February 2, 2021, 6-8pm (c. t.): Nathalie Peutz (NYU Abu Dhabi/American Academy Berlin), A Tale of Two Camps: Im/mobilities and Inequalities in the Horn of Africa
The lecture series is part of the joint project The Laws of Social Cohesion, a collaborative endeavor of the Integrative Research Institute Law & Society, FUELS (Freie Universität Empirical Legal Studies Center) and Recht im Kontext, funded by the Berlin University Alliance as part of the Grand Challenge Initiatives Social Cohesion.
Archive: Lecture Series