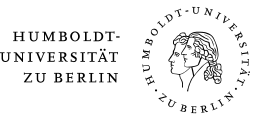 DFG Research Training Group: DynamInt
---
DynamInt is a graduate program funded by the German Research Foundation (DFG) launched on October 1, 2019. Its common field of study is the equilibrium between harmonisation and plurality in European law. The core of the program is the development of rules, principles and institutions from the perspective of legal scholarship that inspire a dynamic vision of integration in order to face the challenges of processes of disintegration in the EU. 
The methodological approach of DynamInt is both international and interdisciplinary. DynamInt is situated within the outstanding network of leading universities in Europe united in the European Law School. The program also benefits from interdisciplinary cooperations under the auspices of the Law & Society Institute Berlin and several other institutes.
In its full formation, the research training group will comprise of twelve doctoral researchers, two postdoctoral researchers and eight professors from the Humboldt Faculty of Law acting as the directors of the program and as supervisors for the doctorates.
Click here for more Information about DynamInt
DynamInt on Facebook
DynamInt on LinkedIn
DynamInt on Twitter
Please consider our call for applications for international PostDocs.
News
Presentation by DynamInt fellow Sabrina Schäfer at the 16th Annual Meeting of the European Society of International Law with the title 'A Letter from the Bundestag - Or How the Global Compact for the Migration Shed New Light on Parliamentary Participation in Informal Lawmaking' | 10th September 2021
---
Associated researcher Carolin Lerch participated in coding the voting advice application euandi2021 for the German federal election 2021
---
DynamInt Doctoral Forum | 15th - 16th July 2021 | Announcement, Programme
---
DynamInt fellow Moritz Schramm will moderate three panels at the ICON·S Mundo Conference from the 6th to the 9th of July 2021. The panels will cover international law, constitutional and administrative theory, and the impact of new technologies on law and its institutions | Programme
---
Call for Papers | "(Playing) Consitutional Twister. The Mechanisms of Convergence and Divergence within Multilevel Orders" at the University of Ljubljana, co-organized by DynamInt fellow Jakob Gašperin
---
Publication by DynamInt fellow Anna Sakellaraki: "You have the right to remain silent" during punitive administrative proceedings, CJEU confirms – Case C‑481/19 DB v. Consob, European Law Blog
---
Anna Sakellaraki elected as speaker of the DynamInt fellows for the summer semester 2021
---
Announcement: HUCELL-Lecture: Prof. Martin Loughlin (London School of Economics and Political Science) "Against Constitutionalism" 17 March 2021, 6 pm
---
HUCELL-Lecture: Prof. Takis Tridimas (King's College London)
---
Publication by DynamInt fellow Sabrina Schäfer: Withdrawing from the 'Withdrawal Doctrine': Reviving US treaty relations post-Trump on Völkerrechtsblog
---
Victory in the second Germany-wide Criminal Law Moot Court at the Humboldt University of Berlin under the supervision of DynamInt fellow Lukas Huthmann
---
Publication by DynamInt fellow Anna Sakellaraki: Halcyon Days for the Right to Silence: AG Pikamäe's Opinion in Case DB v. Consob., European Papers, European Forum, Insight of 14 January 2021, pp. 1-12.