Tobias Kleinschmitt

---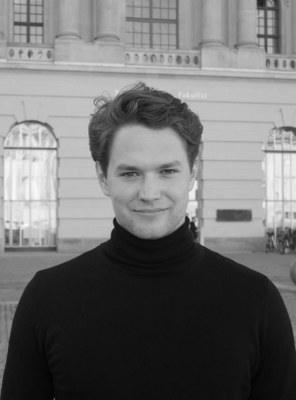 Research Project:
Regulierungsüberlagerungen und -konflikte in der Plattformregulierung

Vita

2013-2014 International Youth Volunteer Service in Le Mans (France).

Law Studies at the Humboldt University of Berlin and the Institut d'études politiques de Paris (Sciences Po) from 2015 to 2022.

Student assistant for Prof. Dr. Christoph Dörrenbächer (HWR Berlin) from 2015 to 2016. Student assistant for Prof. Dr. Axel Metzger at HU Berlin and at the Weizenbaum Institute for the Networked Society from 2017 to 2018. Subsequently, research assistant for Prof. Dr. Ioannis Lianos (UCL, HSE Moscow, President of the Hellenic Competition Authority) from 2019 to 2022. After completing the first state exam, research assistant in competition law at an international law firm.

Since October 2022 doctoral student within the DFG Research Group DynamInt (Supervisor Prof. Dr. Heike Schweitzer).
Research Interests
German and European competition Law
Regulatory Law
Law of digitalisation
Publications
Case Studies on the Private Governance of Digital Ecosystems, BRICS Competition Report (Editors: Ioannis Lianos und Alexey Ivanov), 2019.