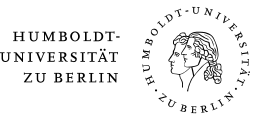 DFG Research Training Group: DynamInt
---
DynamInt is a graduate program funded by the German Research Foundation (DFG) launched on October 1, 2019. Its common field of study is the equilibrium between harmonisation and plurality in European law. The core of the program is the development of rules, principles and institutions from the perspective of legal scholarship that inspire a dynamic vision of integration in order to face the challenges of processes of disintegration in the EU. 
The methodological approach of DynamInt is both international and interdisciplinary. DynamInt is situated within the outstanding network of leading universities in Europe united in the European Law School. The program also benefits from interdisciplinary cooperations under the auspices of the Law & Society Institute Berlin and several other institutes.
Click here for more Information about DynamInt
DynamInt on Facebook
DynamInt on LinkedIn
DynamInt on Twitter
Please consider our call for applications for international PostDocs.
News
Announcement: Conference "Follow the Money?: European Integration in Light of European budgetary law" 9. - 10. June 2022
---
HUCELL-Rede: Prof. Christina Eckes (Universiteit van Amsterdam) "Global Warming as a Threat to Democracy in Europe: What Role for the Judiciary" 11. Januar 2022, 18 Uhr 
---
Publication by associated researcher Eun Hye Kim together with Prof. Mel Marquis: A new competition law for Korea: political, economic and legal context, European Competition Law Review 2021, 645-660
---
Publication by DynamInt fellow Lukas Huthmann and Prof. Dr. Martin Heger in the ZStW: "Grundrechtsvielfalt" in Europa: Wegmarken hin zu einem europäisierten deutschen Strafverfassungsrecht?
---
Alba Hernandez Weiss elected as speaker of the DynamInt fellows for the winter semester 2021/ 2022